NINER
IT'S MORE THAN JUST A NAME. IT'S OUR PASSION.
THE 29" WHEELED BIKE ISN'T JUST A TOKEN IN OUR LINE-UP. IT IS OUR ONE AND ONLY LOVE, OUR HEART AND SOUL OUT THERE ON THE TRAIL.
IT'S 100% COMMITMENT TO A WHEEL SIZE WE BELIEVE IN, TO IMPECCABLE DESIGNS & EXQUISITE RIDE QUALITY.
IT'S A DEDICATION WE WANT TO SHARE WITH YOU ON EVERY RIDE.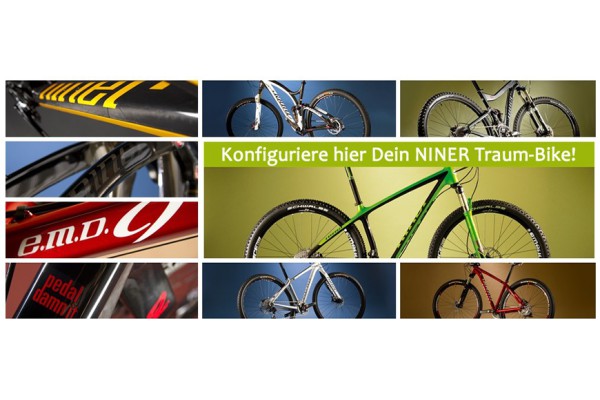 No products available yet
Stay tuned! More products will be shown here as they are added.